Nahanton Park
Nahanton Park is a facility of the City of Newton. From a birder's perspective, the principal facilities are two "Victory Gardens" connected by a stretch of unmown meadow. Besides the fruits, vegetables, and flowers that are grown in these gardens by Newton residents, the area is well populated by quantities of fruit-bearing trees and shrubs which help make this site a favored stopover spot, particularly during Fall migration and early winter.

The Lower Gardens area is somewhat more open and often hosts large numbers of sparrows of various species while the Upper Gardens, with several trees and large shrubs, draws a wider variety of edge-dwelling birds.

The Brookline Bird Club schedules trips to this site periodically primarily during fall migration.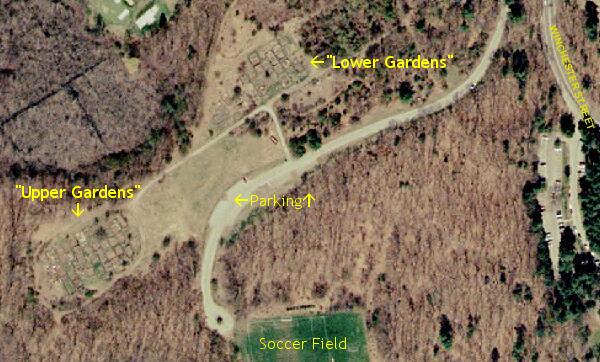 DIRECTIONS: Exit 19B (Highland Avenue, westbound) from I-95 (SR 128). Left at first Traffic Light onto Hunting Rd. Approx 0.7 mile, left at traffic light onto Kendrick Street. Straight thru traffic light, across Charles River, through second traffic light. Turn left onto Winchester Street. Park entrance is on the left approx 0.6 mile up the road.