MDC Cutler Park
Cutler Park is a property of the Metropolitan District Commission and consists of two main areas accessible, respectively, from Needham and Dedham.
---
The Needham section of Cutler Park is located on Kendrick Street on the edge of an Industrial/Office Park and consists primarily of a loop path around Kearney Pond. A branch off the pond loop path leads to the banks of the Charles River. A small (~16 cars) parking lot on Kendrick Street serves this portion of the park.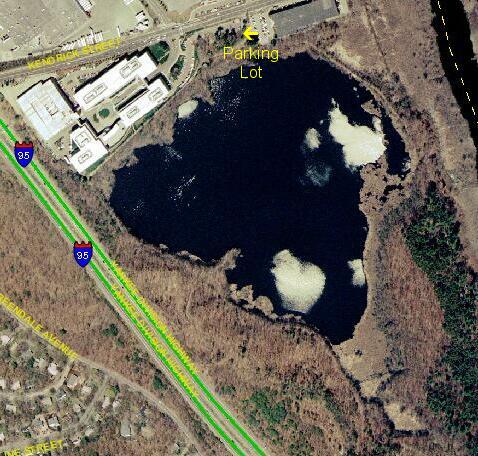 Directions: Exit 19B (Highland Avenue, westbound) from I-95 (SR 128). Left at first Traffic Light onto Hunting Rd. Approx 0.7 mile, left at traffic light onto Kendrick Street. Parking lot entrance on the right shortly after the first traffic light.
---
The Dedham section of Cutler Park is located off of Great Plain Avenue/Needham Street and consists primarily of paths through marshland of the Charles River. The paths are somewhat elevated and are generally dry except during Spring high water periods.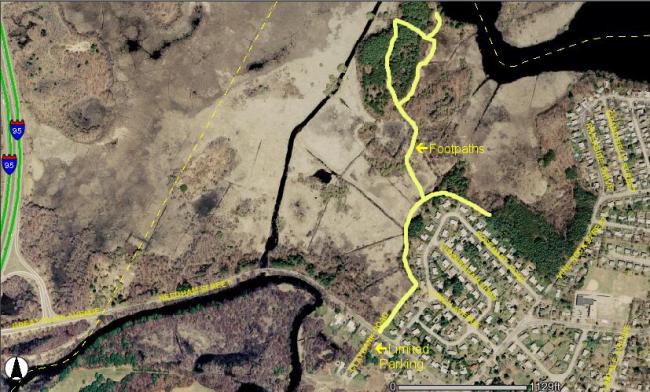 Directions: Exit 18 from I-95 (SR 128). Turn eastbound on Great Plain Avenue towards Dedham and Boston. Approximately 0.8 mile on your right, turn into Claybank Road, a short dead-end street. Park on the street being careful not to block access for residents. Cross Needham Street (carefully!); Park entrance is directly opposite Claybank Road.